We've been featured again over on ITPro. This time it's about the latest CL0P ransomware group and the news that they have been busy compromising Swire Pacific Offshore (SPO). They announced it had fallen victim to a cyber attack with "some confidential proprietary commercial information" along with personal information believed to be stolen.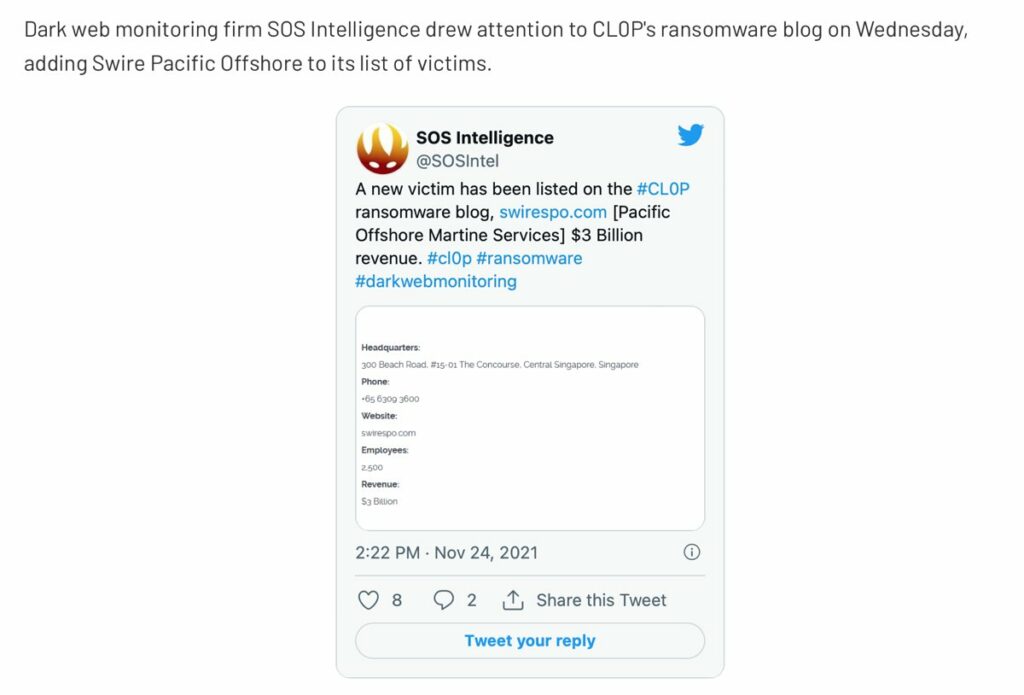 Sadly, this is an all to common occurrence and one which is increasing in frequency.
If you are concerned about your cyber security and need to monitor the Dark Web, then please schedule a demo. The best 30 minutes you've ever spent cold possibly be a slight exaggeration, but you never know!
You can also follow us on Twitter – @sosintel